The hike from Val Qualido to Valle di Zocca, through the Passo Averta towards the Rifugio Allievi – Bonacossa, is very long and panoramic. Only for experts, accessible during the summer.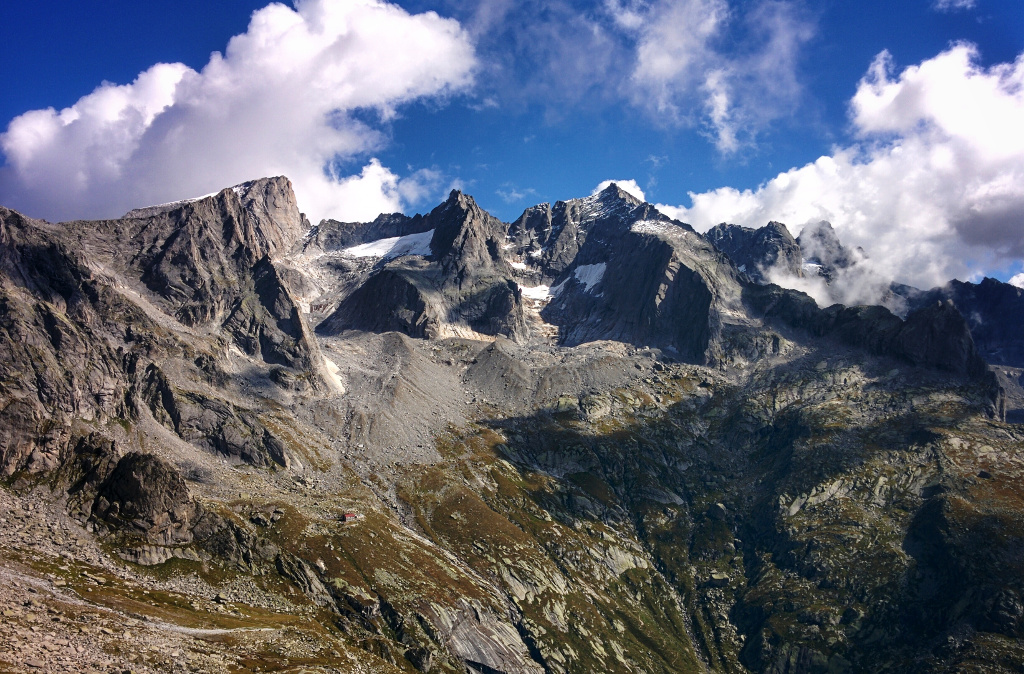 Shortly:
Elevation gain: 1464 m.
Hiking time: 8 – 10 h
Difficulty: EEA (sections with chain)
Max elevation: Passo Averta 2540 m.
Trail: marked by white and red signs, not always clear
Warning:
Trekking is an inherently dangerous activity. The hike here described can be a dangerous activity if faced without the right preparation. Mountain conditions can be very dramatically from one season to the next. Always seek local advice on current conditions, check the weather and don't take anything for granted.

The author accepts no liability whatsoever for any loss, injury or inconvenience resulting from the use of this blog.
Starting point:
Parking area of Val di Mello, reachable in 30 minutes walking from San Martino Valmasino or with private shuttle service. Except in the summer, it's possible to reach the parking area of Val di Mello by car, after buying the ticket.
Trail description:
From the parking area walk along the flat trail of the Val di Mello until Ca' di Carna trying to find to the left a trail not really marked. Follow the long, steep and sometime exposed trail until a river on your left. Cross the river (at the beginning of the summer it can be difficult to cross the river but sometimes there's a rope to help the crossing).
The trail climbs passing close to the Hotel Qualido a bivouac under a boulder, not easily identifiable. The trail easily crosses again the river and continues to a grassy pass.
Continue climbing the steep grassy slopes (some markers along the trail) leaving out the trail that descends to the Stalla Ovale del Qualido, obtained under some big boulders.
The trail leads to a junction with the Sentiero Roma, under the Passo Averta (on the right). Follow the Sentiero Roma to the right and climb the steep and exposed section equipped with metal cable that leads to the Passo Averta, 2540 m. (4 – 5 hours).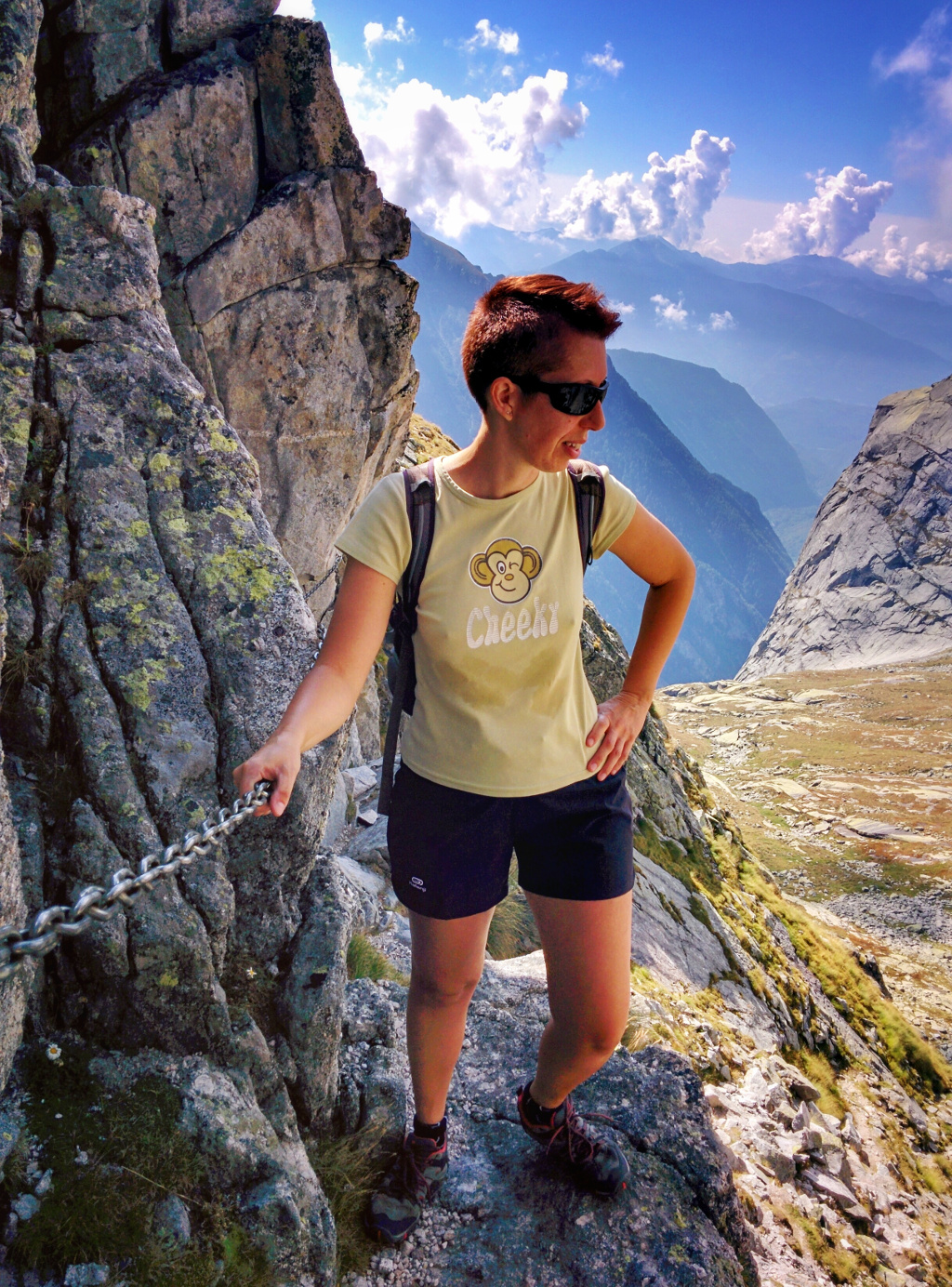 Descent:
The trail descends along the opposite side following the chains that help to overcome some steep and exposed sections.
Cross the high part of the Valle di Zocca through a long and slight slope trail that with some climbs leads to the Rifugio Allievi – Bonacossa, 2385 m.
About 2 hours from the Passo Averta.
From the Rifugio Allievi descend the easy trail that leads to the Val di Mello and then to the parking area.
About 4 hours from the Averta Pass.
Other:
Suggested Map: Kompass n°92
Hike Rifugio Allievi – Bonacossa
Something psychedelic? Hotel Qualido
More hiking Val Masino
Serena