Who are we? Serena and Alessandro have been sharing life, passions and interests for over 20 27 30 years.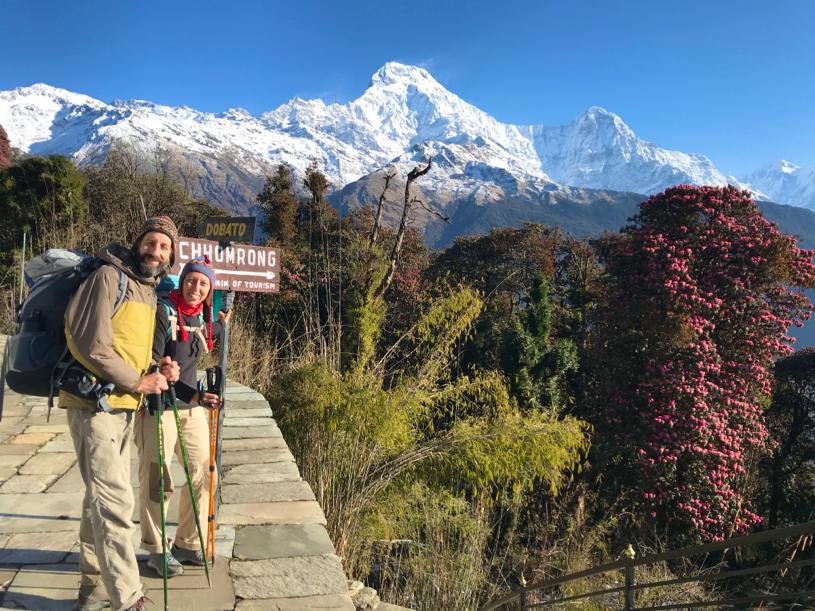 It was 2013 when I wrote the "About us" page, that has now rightly become "who we were".
In the meantime, life in the mountains has literally overwhelmed and upset us, radically changing our life, transforming interests and passions into work and everyday life.
The interaction with the mountain has also changed and finally climbing and mountaineering, activities that remain noble and sacrosanct, have given way to a more overall view of the natural environment .
We like traveling, reading, collecting wild herbs and petting the donkeys. We only eat vegetable and anyway television is still banned from our home!
Serena and Alessandro