The Bivacco Molteni Valsecchi is located in the Valle del Ferro, a side valley of Val di Mello, elevation 2515 m. Even if the trail is not well marked the hike is very beautiful, in a pure and savage valley. Notable elevation gain.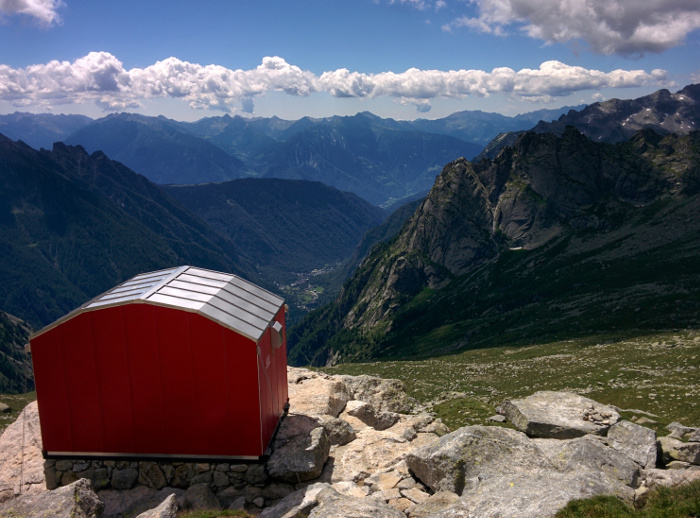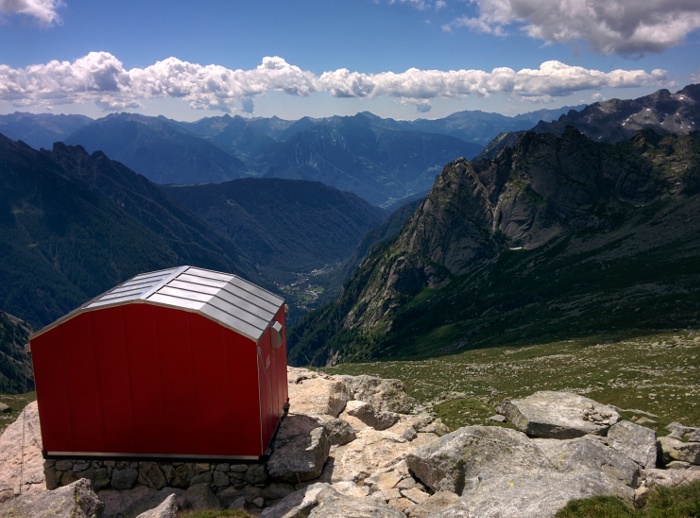 Shortly:
Elevation gain: 1500 m.
Hiking time: 4-5 hours
Difficulty: EE
Elevation Bivouac: 2510 m.
Trail: Marked by white and red signs, not always very clear
Warning:
Trekking is an inherently dangerous activity. The hike here described can be a dangerous activity if faced without the right preparation. Mountain conditions can be very dramatically from one season to the next. Always seek local advice on current conditions, check the weather and don't take anything for granted.

The author accepts no liability whatsoever for any loss, injury or inconvenience resulting from the use of this blog.
Starting point:
Val di Mello parking that you reach in 30 minutes walking from San Martino Val Masino or by shuttle for payment.
Trail description:
From Val di Mello parking come back in the direction of San Martino and locate on the right the sign to Bivacco Molteni Valsecchi. The trail walks through some chalets then climbs a big forest leading a bridge on the right. Pass the bridge and follow the well marked trail that passes in front of Casera del Ferro, 1658 m.
Now the trail climbs gently up to the right side of the valley reaching the upper part of the valley, 2088 m.
From here the trail is not well marked due to the high grass and to poor attendance. With a bit of care you can find the white and red signs on the boulders.
The trail continues climbing to the last steep section and reaching the Bivacco Molteni Valsecchi, 2510 m.
Super landscape!
Descent:
Along the same trail.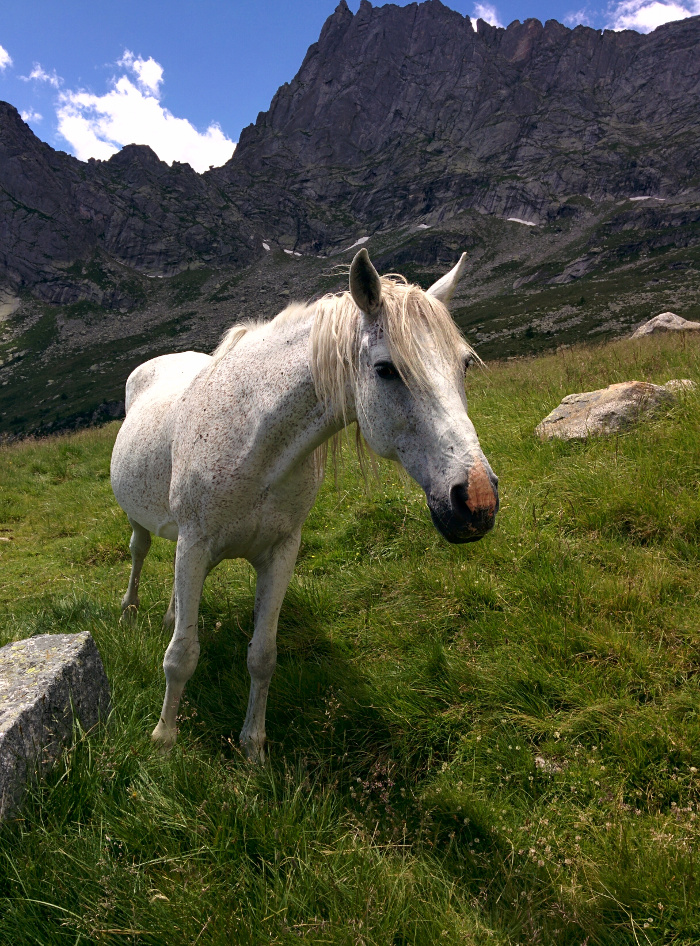 Connected trail:
The Bivacco Molteni Valsecchi is located near the famous Sentiero Roma that crosses the upper Val Masino. You can use it as a starting point for many crossing.
More:
Recommended Map: Kompass n°92
More hiking Val Masino

Sere