Sun and mild temperatures of November have given way to snow and cold in December, giving Valtellina some days of snow.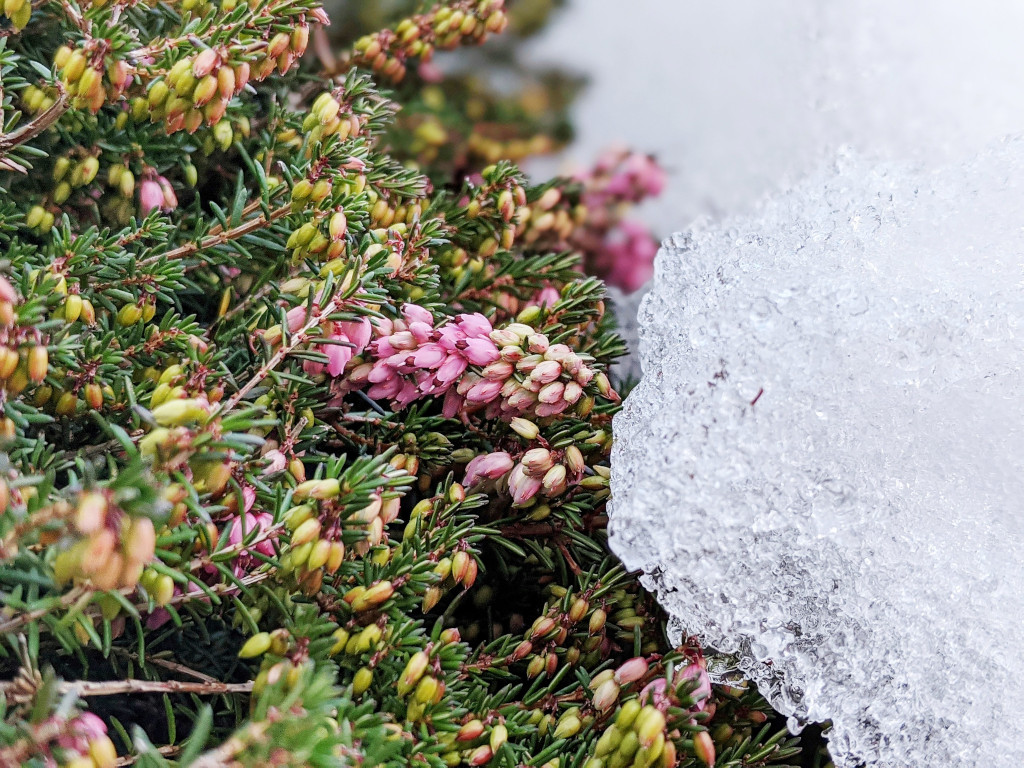 Nature has entered the resting mode, the plants and flowers bend down and continue their life with less vigor and appearance, waiting for the sun that will surely return.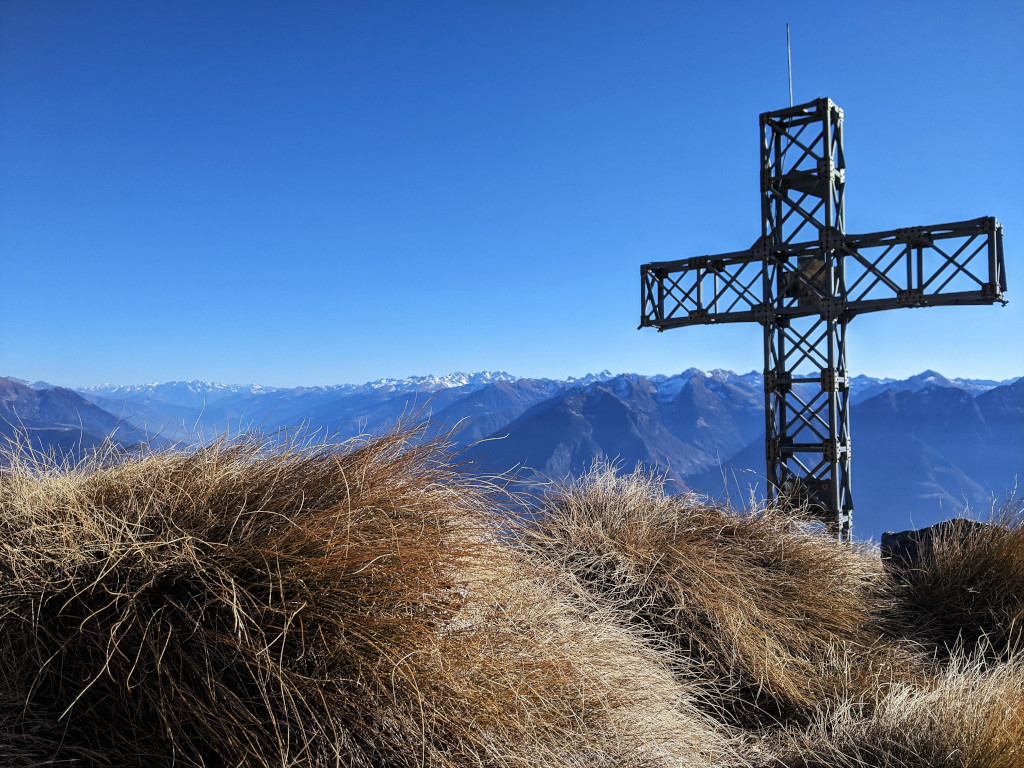 Last hike before the snow. Croce di Ledino, Costiera dei Cech.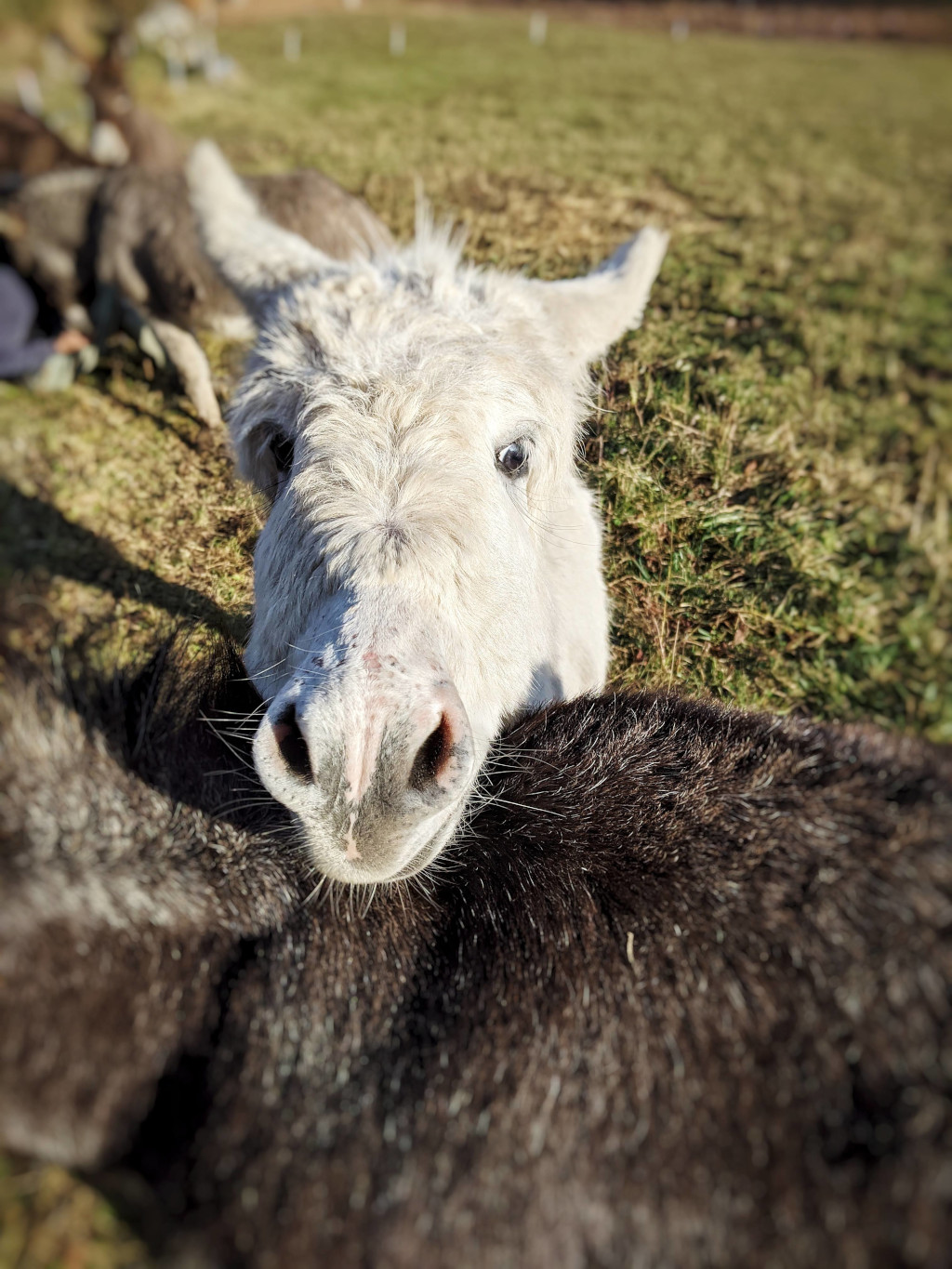 The donkeys enjoying the last sunshine of the day before the sun turns behind the Monte Legnone and before the snow that will arrive the next days.
I absolutely have to find a name for this snowball with long ears.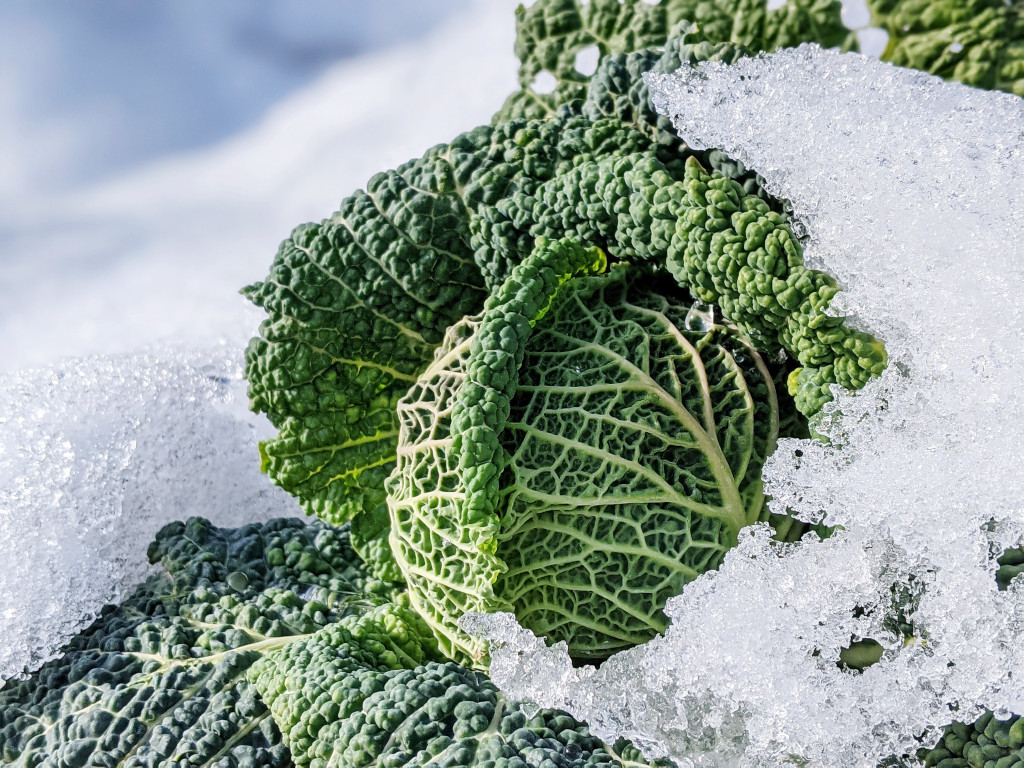 Winter vegetable garden, technical resilience tests!
Serena