Travelling the surrounding areas and discover landscapes I never saw before, bells's sound I never hear before, selvatic grasses that I never tested, rocks that I never touched and a forest's smell that I never breathed.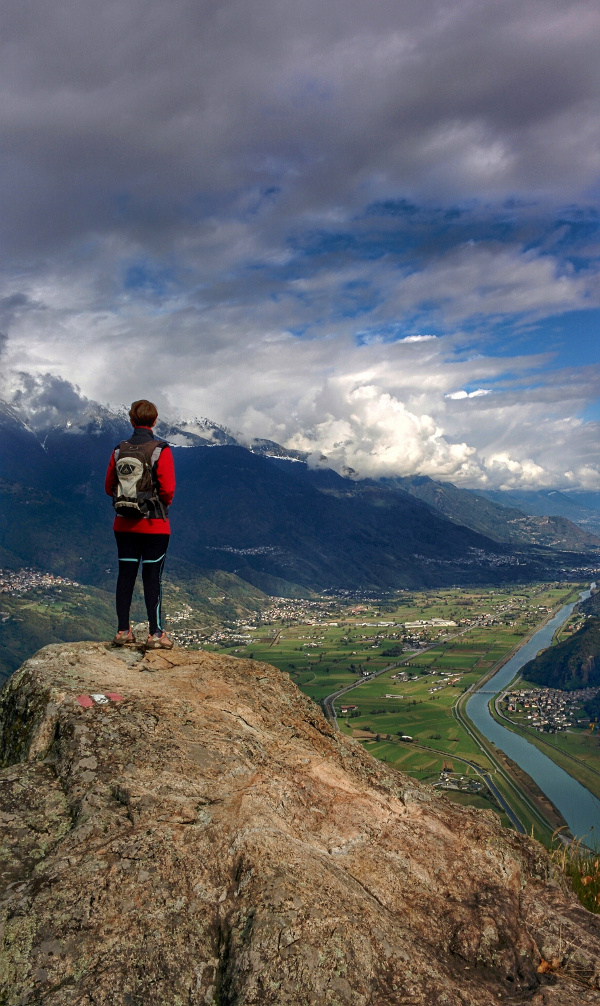 Travel doesn't seem exactly take a flight and go to an exoctic place.
Travel is the movement of people between relatively distant geographical locations, pertaining to their means [wiki].
So, if everything is related to their means, my walking the surrounding areas itself is a journey!
It's often a book or the memory of something I've seen during another "journey on foot" that drive me to take the backpack and start travelling.
I don't need to go far away. I just have to be able to move on foot and guess the natural lines of a zigzag path between the trees or the inviting pass between two mountains.
I leave at home the topographic map as the water I will ever find. I bring with me some food that is often not enough or that I don't even eat.
I don't depart at dawn. Once of course.
Now I have breakfast with calm and I don't worry too much about the weather forecast.
The fear that bad weather can ruin my day I left it in the Po Valley a few years ago and I don't miss it.
I start walking from my home and this make me happy.
I walk slowly and appreciate the fresh air of November.
I see the destination, but I still don't know how to get there and if I get there.
The important thing today is travel.
Travel, without a plan, trough the woods, for a few hours and reach a village that I could reach by car in 5 minutes.
The difference is that now I have the backpack full of mushrooms.
…maybe I'll gather the chestnuts when I come back.
I prefer silence and loneliness to the bells sound of village which playing midday.
I get the destination few hours later, it isn't a real summit, as it seemed to me from my home.
For me it remains my peak and I stop eating something over a rough and hot rock.
I watch the villages from above and each of them looks small, silent and tidy.
When I return, I try to go the same route, but the trees are different and I'm not sure.
I come back from my journey that is dark and I feel like I have been gone for a week, how tired I am.
Post inspired by:
Per un nuovo umanesimo delle montagne
Sere