I've always been attracted to this phrase by Ralph Waldo Emerson. Perhaps I have never understood it, or perhaps it is simply interpretable in many ways.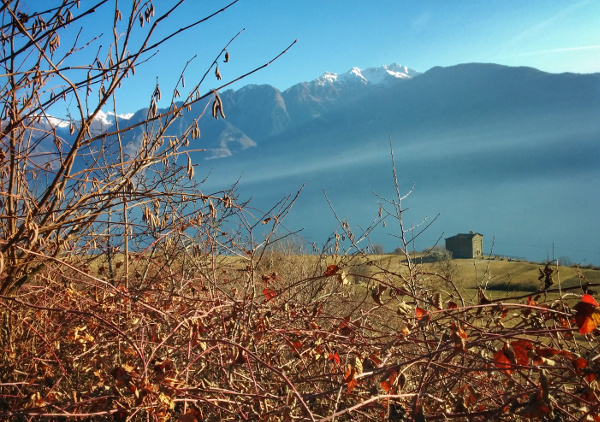 San Bernardo, Civo – Costiera dei Cech – Valtellina
When I read the long essay of Emerson "Nature"I was struck by his interpretation of nature halfway between the mystic and the religious.
Here are some phrases that most attracted me.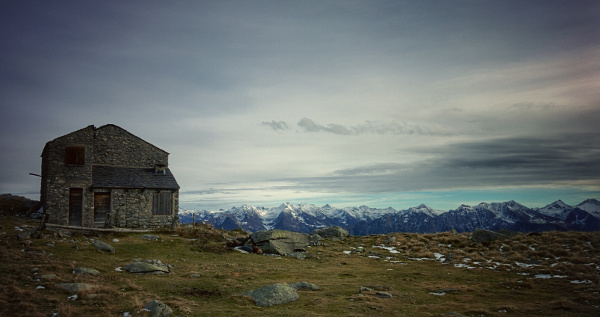 Alpe Visogno, Costiera dei Cech – Valtellina
To go into solitude, a man needs to retire as much from his chamber as from society. I am not solitary whilst I read and write, though nobody is with me. But if a man would be alone, let him look at the stars. The rays that come from those heavenly worlds, will separate between him and what he touches.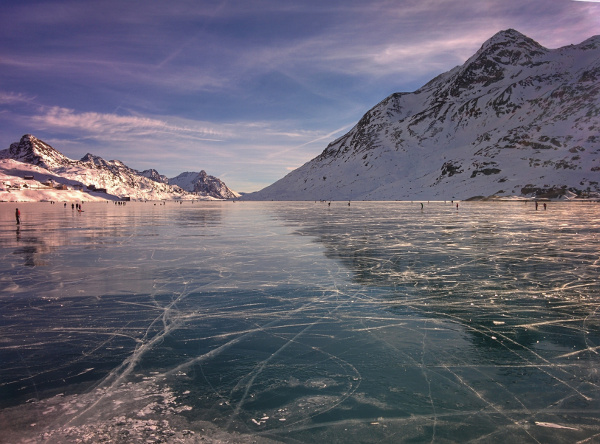 Lago Bianco, Bernina Pass, Valtellina
Nature never wears a mean appearance. Neither does the wisest man extort her secret, and lose his curiosity by finding out all her perfection. Nature never became a toy to a wise spirit.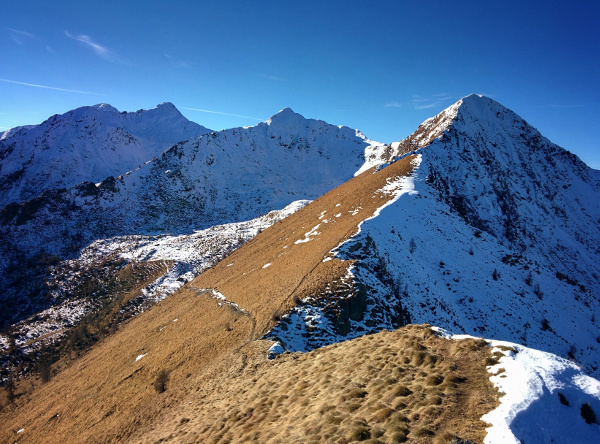 Cima Rosetta in Valgerola, Valtellina
In the woods too, a man casts off his years, as the snake his slough, and at what period soever of life, is always a child. In the woods, is perpetual youth.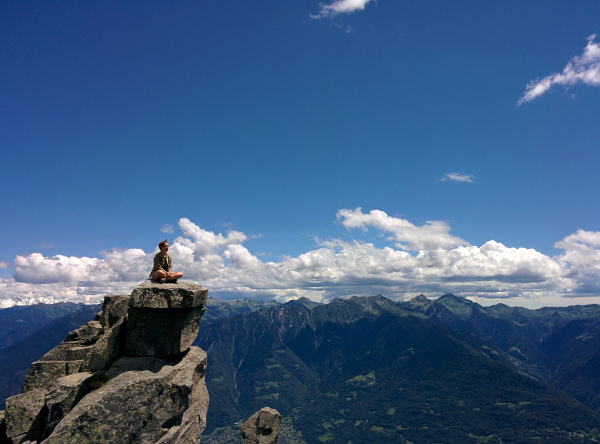 Tre Cornini, Costiera dei Cech – Valtellina
Nature says, — he is my creature, and maugre all his impertinent griefs, he shall be glad with me.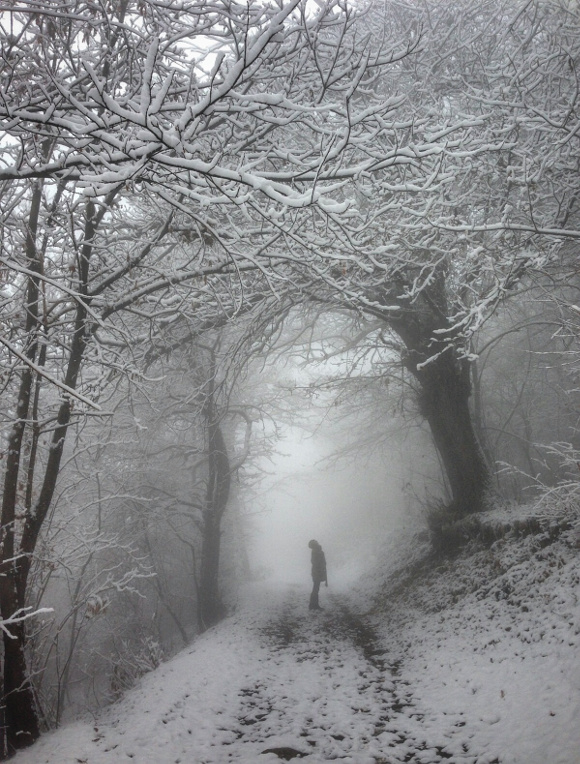 Costiera dei Cech in winter
A nobler want of man is served by nature, namely, the love of Beauty.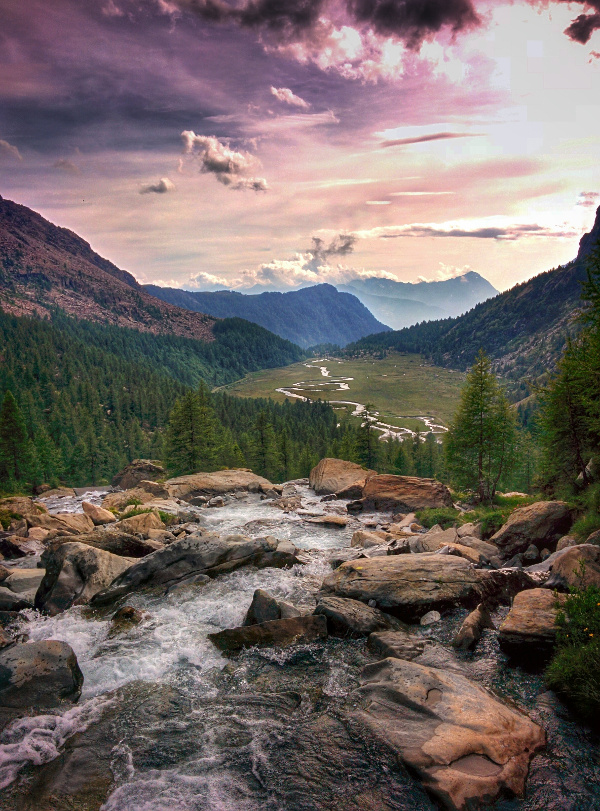 Valle di Preda Rossa, Valtellina
I see the spectacle of morning from the hill-top over against my house, from day-break to sun-rise, with emotions which an angel might share.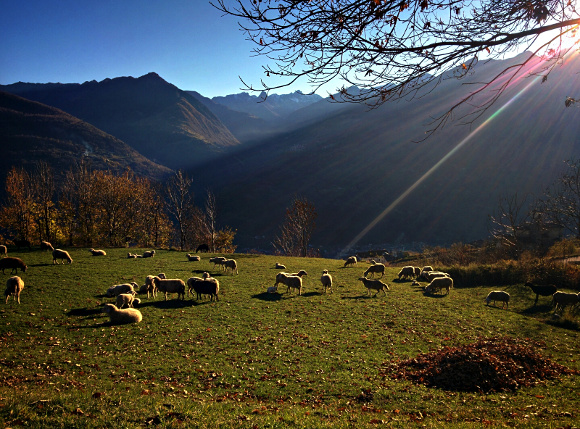 San Bernardo di Civo, Costiera dei Cech – Valtellina
Nature is a sea of forms radically alike and even unique. A leaf, a sun-beam, a landscape, the ocean, make an analogous impression on the mind. What is common to them all, — that perfectness and harmony, is beauty.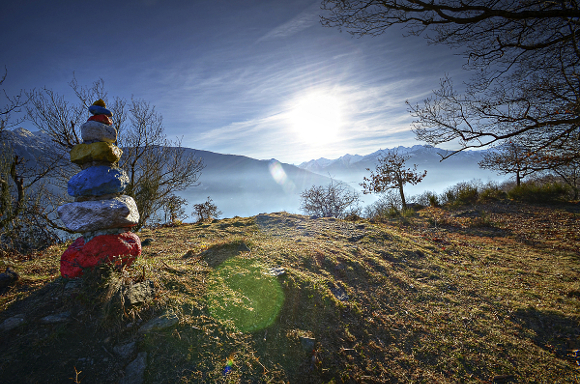 Colmen, Costiera dei Cech – Valtellina
Plants are the young of the world, vessels of health and vigor; but they grope ever upward towards consciousness; the trees are imperfect men, and seem to bemoan their imprisonment, rooted in the ground.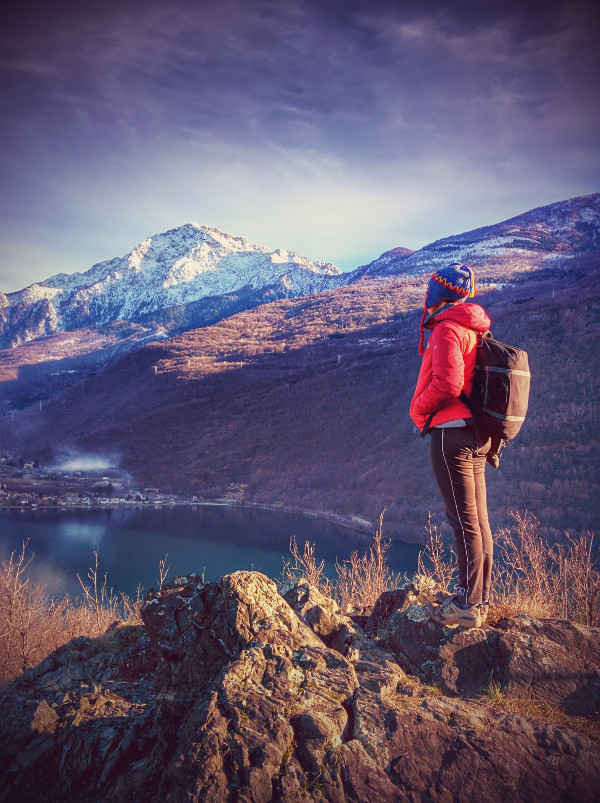 Piona Lake, Legnone – Valtellina
Landscapes belong to the people who look at them.
Sere