The hike from Val Merdarola to Valle dell'Oro, through the Bocchetta di Medaccio, is a long and savage trail that goes through few popular areas and sometimes few signed. It's also possible to follow the trail in the opposite direction.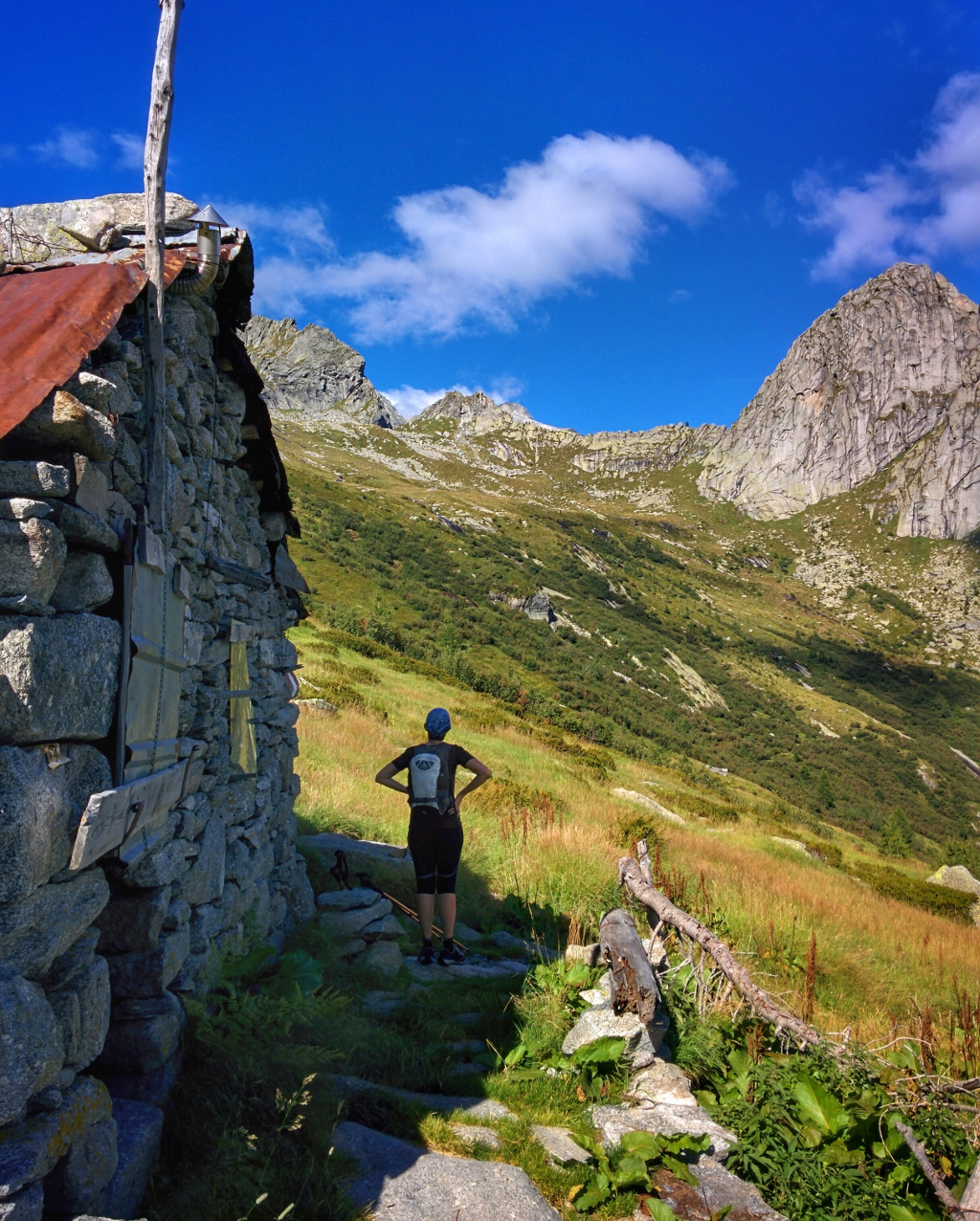 Shortly:
Elevation gain: 1136 m.
Hiking time: about 8 hours
Difficulty: EE
Max elevation: Bocchetta di Medaccio 2308 m.
Trail: marked by white and red signs, not always visible
Support point: Rifugio Omio 2100 m., Valle dell'Oro
Warning:
Trekking is an inherently dangerous activity. The hike here described can be a dangerous activity if faced without the right preparation. Mountain conditions can be very dramatically from one season to the next. Always seek local advice on current conditions, check the weather and don't take anything for granted.

The author accepts no liability whatsoever for any loss, injury or inconvenience resulting from the use of this blog.
Starting point:
Bagni di Masino 1172 m., reachable driving through Val Masino till San Martino in Val Masino and continuing to the left until reaching the Terme of Malsino (closed). Good parking area.
Trail descriptiopn:
From the parking area retrace your steps along the paved road you arrived, try to find on your right the sign to Val Merdarola (on the opposite side of the road there's an old building).

Climb the trail along the forest and after 15 minutes try to find, on a boulder the following writing: "Cascata" (waterfall). Follow the trail that with some turns and a quick descent arrives in Val Merdarola.
The trail climbs up the whole valley, it isn't always well clear and with the presence of many grazing animals it's not easy.

By and large, uphill, the first part is on the left side of the valley and after reached the Baite di Merdarola, 2053 m., the trail cuts clearly on the right becoming more clear until reaches the Bocchetta di Medaccio 2308 m.
About 4 hours from the parking.
Descent:
The first part of the descent from Bocchetta Medaccio to Valle dell'Oro and Rifugio Omio is quite steep but short. Then the trail cuts at length the high part of the Valle dell'Oro, with slight ups and downs and along a good path, until reaches the Rifugio Omio, 2100 m., 1 hour.

The descent from the Rifugio to the parking of Bagni di Masino walks through a good trail with many signs, about 2 hours to come back at the starting point.
Other:
Suggested Map: Kompass n° 92
Rifugio Omio
More hiking Val Masino
Serena