Bocchetta Vicima, 2228 m. lies at the extremity of Val Vicima, in Val Tartano. Very beautiful hike, marked very well.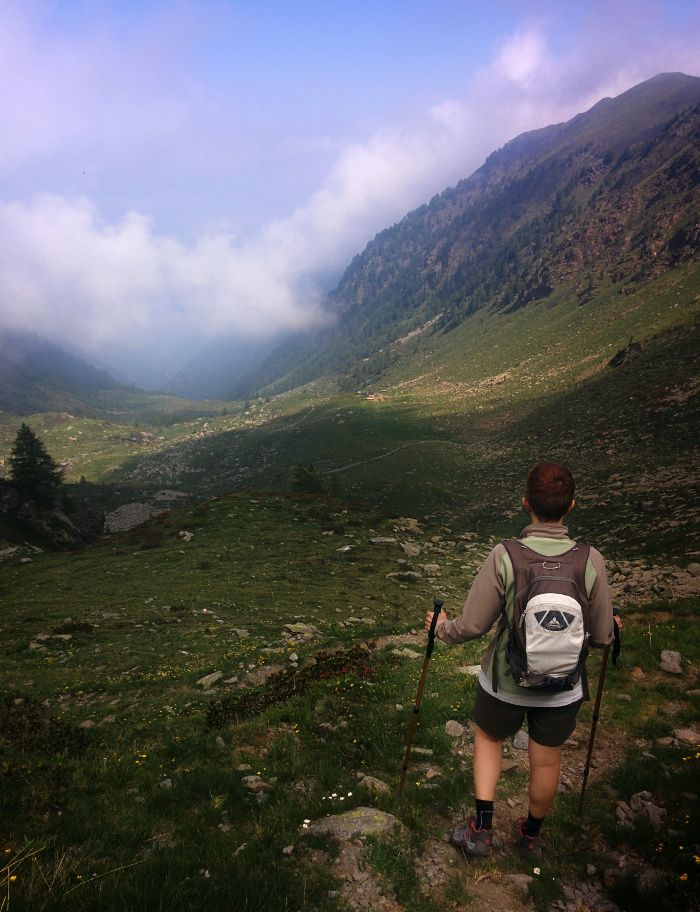 Shortly:
Elevation gain: 1050 m.
Hiking time: 3-4 hours
Difficulty: E
Elevation: 2228 m.
Trail: n.127, well marked mainly the deviations.
Warning:
Trekking is an inherently dangerous activity. The hike here described can be a dangerous activity if faced without the right preparation. Mountain conditions can be very dramatically from one season to the next. Always seek local advice on current conditions, check the weather and don't take anything for granted.

The author accepts no liability whatsoever for any loss, injury or inconvenience resulting from the use of this blog.
Starting point:
Cosaggio, 1178 m. Small village reachable driving to the curvy road of Val Tartano. Good parking lot.
Trail description:
From the parking area follow the signs to Val Vicima. The first part of the trail climbs the forest passing over some old alpine cottages, abandoned by now. In the high part the trail follows the pastures of Val Vicima reaching, without difficulty, the Bocchetta Vicima, 2228 m.
Beautiful landscape towards the Costiera dei Cech.
Descent:
Along the same trail but some beautiful crossing are possible following the good signage of the area.
Other:
The Map of Val Tartano is available for free around the Consorzio Turistico Valtellina di Morbegno.
Hiking Costiera dei Cech
Hiking Val Masino
Sere