The hike up to Cima Rosetta is one of the most famous and popular in low Valtellina. It's also accessible in winter with backcountry skis or snowshoes.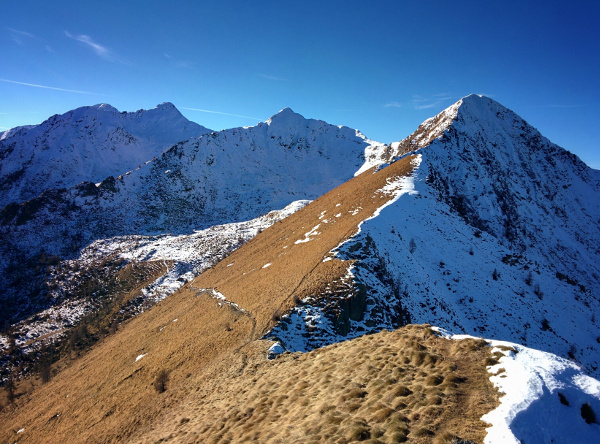 Shortly:
Elevation gain: 630 m.
Hiking time: 2,30 – 3,00 hours
Difficulty: E
Elevation: 2142 m.
Trail: n° 124, well marked (hiking time is not always real)
Warning:
Trekking is an inherently dangerous activity. The hike here described can be a dangerous activity if faced without the right preparation. Mountain conditions can be very dramatically from one season to the next. Always seek local advice on current conditions, check the weather and don't take anything for granted.

The author accepts no liability whatsoever for any loss, injury or inconvenience resulting from the use of this blog.
Starting point:
At the end of the paved road that from village of Rasura leads to Rifugio Bar Bianco. Good parking area. In the first part you can follow either the dirt road (closed to cars) or the trail and in 10 minutes you'll reach the Rifugio Bar Bianco.
Trail description:
Follow the trail n° 124, signs also like "Sentiero Ornitologico" and step by step pass Baita del Vent and then Lago del Culino at 1959 m.
Climb along the mountain ridge that leads to Cima Rosetta. This part of the trail is very panoramic.
Descent:
Along the same trail or faster walking eastbound, always following the trail n° 124 that will take you to the Rifugio Bar Bianco.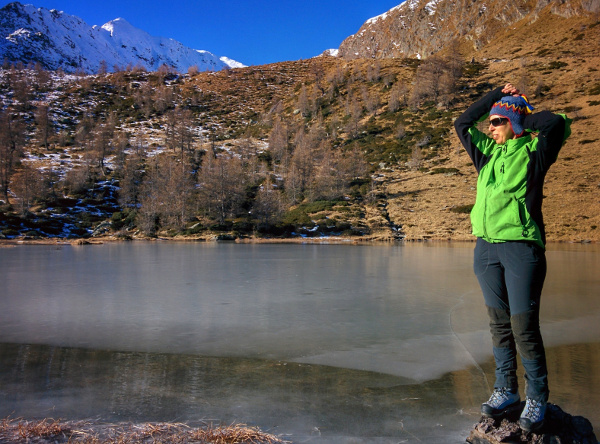 Connected trail:
Many possibility walking on trails well marked.
Backcountry skiing:
The backcountry skiing trail doesn't cross the summer trail we described above. It climbs directly the east-facing slopes. Carefully weigh the snow conditions.
Other:
Recommended Map: Foresta Regionale Valgerola
Map online: Valgerola Map
Video: Paragliding Valgerola
Hiking Costiera dei Cech
Hiking Val Masino

Sere