The Melloblocco 2015 will be held from April, the 30th to May, the 3rd, 2015.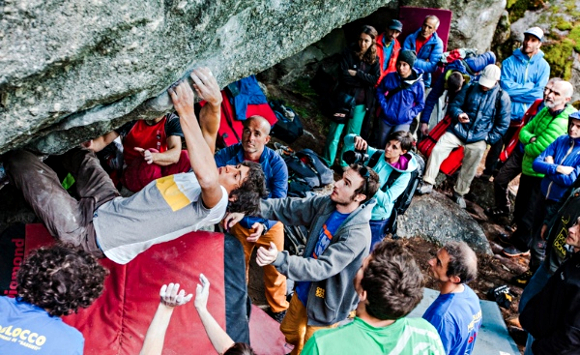 From April, the 30th to May, the 3rd, 2015 in Val Masino and in Val di Mello the 12th edition of the Melloblocco will take place. It's the biggest bouldering and climbing meeting in the world. Climbers were already a lot (more 600 the 29th January) a few days after the pre-registration opened. The Melloblocco 2015, as in other editions, will not only be bouldering but also an opportunity to have party, to approach this sport to people and for much things.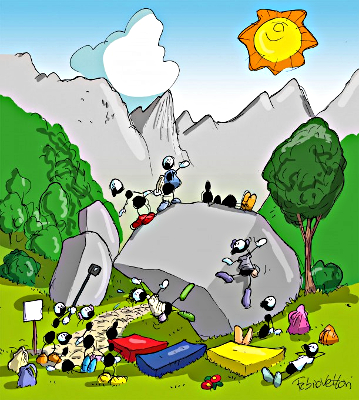 ….and meanwhile the experts continue to discover new blocks.
Thanks to a winter with a little snow, for the moment, new blocks were cleaned and discovered that will be added to the "mythical map" of Simone Pedeferri, the creator of the event, that will be given to each partecipant of Melloblocco 2015.
To stay tuned you can visit the official web site: Melloblocco and if you don't know whether partecipate or not see you the video of the last edition by Michele Caminati…. you'll change idea, of course.
Sere