Rifugio Ponti (or Rifugio Cesare Ponti) is located at the top of Preda Rossa Valley, in front of Mt. Disgrazia. Easy hike in a great place.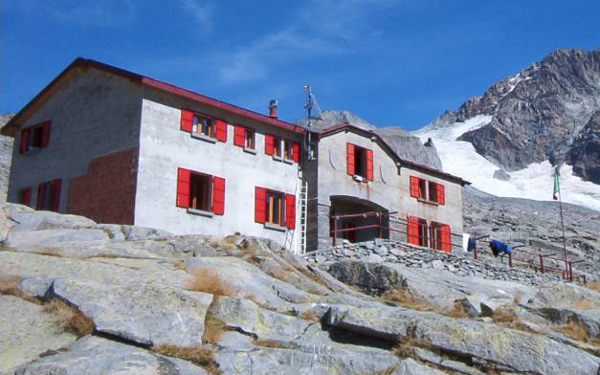 Shortly:
Elevation gain: 660 m.
Hiking time: 2 hours
Difficulty: Easy/Moderate
Elevation: 2559 m.
Trail: without number but well marked by white and red signs
Warning:
Trekking is an inherently dangerous activity. The hike here described can be a dangerous activity if faced without the right preparation. Mountain conditions can be very dramatically from one season to the next. Always seek local advice on current conditions, check the weather and don't take anything for granted.

The author accepts no liability whatsoever for any loss, injury or inconvenience resulting from the use of this blog.
Starting point:
Preda Rossa Parking.
The road to reach the parking area is subject to a charge: 5€. You can buy the ticket at the beginning of the road, either from a parking vending machine or through local retailers.
From the village Filorera take the first road on the right and follow the long and tortuous road until the end, where there is the big parking area.
Trail description:
From the parking area follow the obvious trail that reaches the flatland.
Pass lands with stagnant water through some footbridges of wood.
After a short climb you'll reach the second flatland of Preda Rossa. Follow it until about halfway and then turn left and climb the steep slope above.
After passing this steepest area, continue the trail through a slight and steady climb until you see the Rifugio Ponti reached in a short.
Descent:
Along the same trail.
From the Rifugio Ponti is possible to reach the others refuges of Val Masino walking to the Roma trail. Only for expert.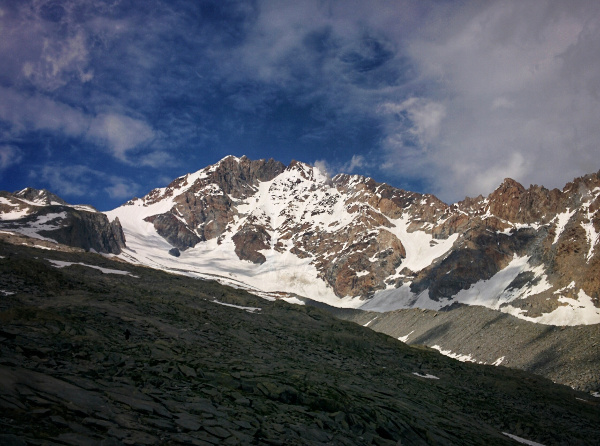 Connected trail:
It is possible to reach Bocchetta Roma, elevation 2850 m., in about 1 hour.
More:
For info on opening times visit the Rifugio Ponti website (many thanks for the picture)
Recommended Map: Kompass n°92 e n°93
More hiking Val Masino

Sere