The Torre Bering loop is a rarely frequented hike, along isolated places without traces of passage in some spots. Only for experts!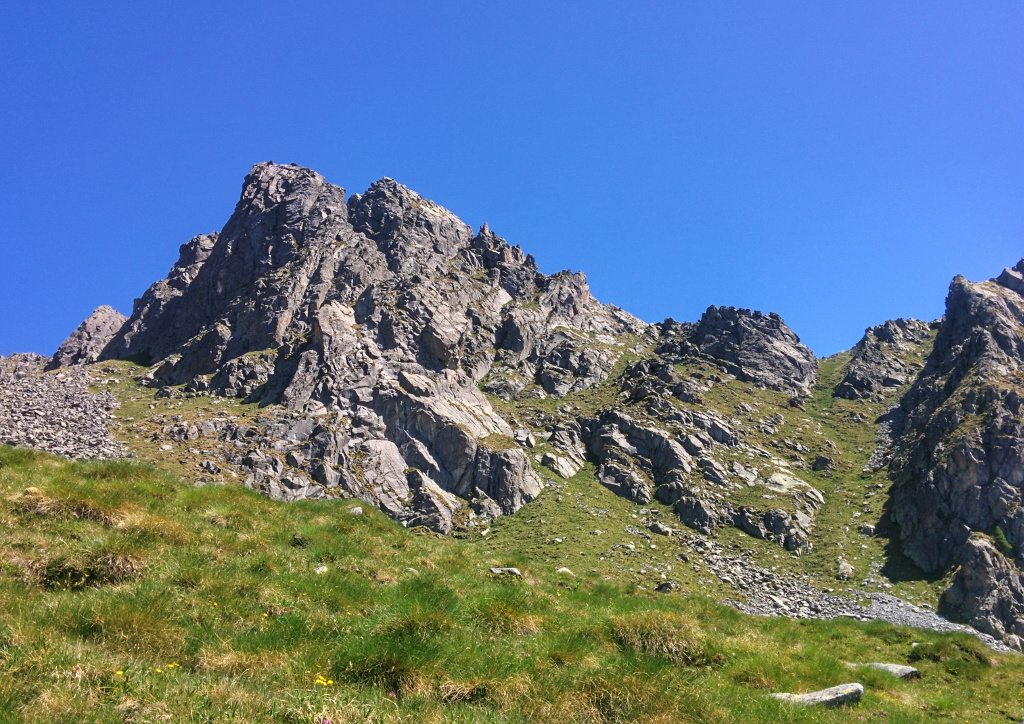 Shortly:
Elevation gain: 1323 m.
Hiking time: 4/5 hours
Difficulty: EE
Max elevation: Eastern Passo del Colino 2412 m.
Trail: marked by white and red signs, not always visible. Without trail markers or traces of passage for a long section.
Warning:
Trekking is an inherently dangerous activity. The hike here described can be a dangerous activity if faced without the right preparation. Mountain conditions can be very dramatically from one season to the next. Always seek local advice on current conditions, check the weather and don't take anything for granted.

The author accepts no liability whatsoever for any loss, injury or inconvenience resulting from the use of this blog.
Starting point:
Poira di Civo. Drive the road that from Morbegno leads to Poira di Civo, passing first the village of Dazio and Serone.
At the crossroad of Chempo's village turn left, after a few meters you'll see on the right the B&B Costiera dei Cech, continue straight until the end of the road. Good parking area.
Trail description:
From the parking area follow the signs to Ledino (you have the football field on your left). The trail follows a dirt road leading to the holiday farm (read Agriturismo) "Cascina da Piero" (30 minutes).
Locate the marked signs to Pesc, reachable by climbing a beautiful and silent forest. When you get the dirt road (firebreak of the Costiera dei Cech) continue going up into the forest.
From Pesc find the trail (not clear at the beginning) steep and panoramic leading to Baita del Colino, 1937 m.
The trail continues on the right towards the clearly visible Torre Bering.
Just before reaching a second hut leave the main trail and follow a steep grassy trail between the Corno del Colino on the right and the Torre Bering on the left (see the picture at the beginning of this post and the caption).
Climb up the steep gully through a trail without traces of passage until reaching the mountain pass that overlooks the Valle di Spluga, 30 minutes.
The mountain Pass isn't reported on the maps as it's part of the mountain peak that culminates with the Corno del Colino
Continue on the left walking on a flat path, trying to look the natural passage to descend easily under the eastern face of the Torre Bering. From here is possible locate the Eastern Passo del Colino reachable after crossing some large boulders. The trail in this part is rather intuitive if you know the area.
From the Eastern Colino Pass descend into the Val Toate through an easy trail. In about 30 minutes you'll reach the point where you had left the main trail to head towards the grassy gully.
Descent:
Along the same trail.
Other:
Suggested Map: Kompass n° 92. Pay Attention! The trail is not right indicated.
More hiking Costiera dei Cech
Serena