The trail Ca' dei Lurenzat – Pra Sceresa – Fontanili connects the village of Caspano with the locality of Fontanili and the breakfire road of the Costiera dei Cech. Little frequented!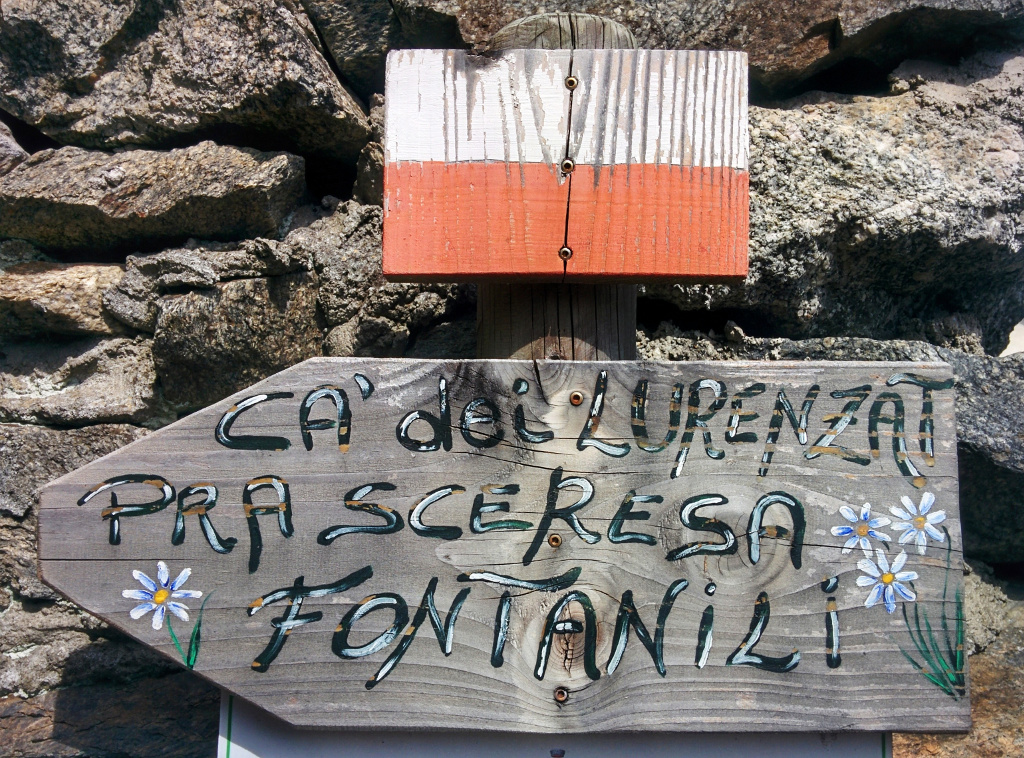 Shortly:
Elevation Gain: 420 m.
Hiking Time: 1 hour
Difficulty: E
Max Elevation: Pra Sceresa, 1320 m.
Trail: marked by white and red signs, not always visible.
Warning: although the trail is not very frequented and during the summer season some stretches are not very visible, due to the thick vegetation, this trail is still an excellent connection between the village of Caspano and the upper part of the Costiera dei Cech.
Warning:
Trekking is an inherently dangerous activity. The hike here described can be a dangerous activity if faced without the right preparation. Mountain conditions can be very dramatically from one season to the next. Always seek local advice on current conditions, check the weather and don't take anything for granted.

The author accepts no liability whatsoever for any loss, injury or inconvenience resulting from the use of this blog.
Starting point:
You can reach the town of Caspano by driving the road that from Morbegno reaches first the village of Dazio, then Serone, Chempo and the parking lot of Caspano in front of the Caspano football field. Good parking area.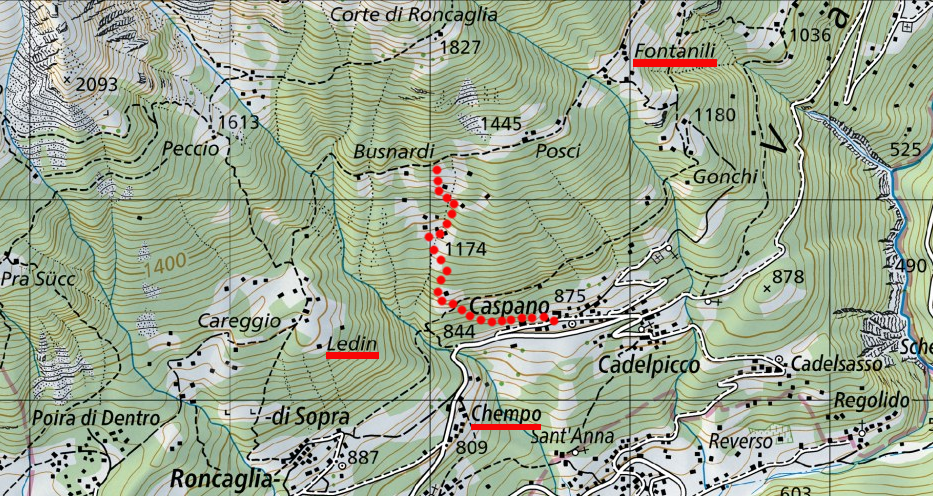 Trail Description:
From the parking lot go up a short staircase to the road that leads to the church of Caspano. Just before reaching the church you can see on the left a sign to Ca' dei Lurenzat – Pra Sceresa – Fontanili.
At the beginning follow the steep paved trail that leads to outside the village and with many turns you pass some dry-stone walls and some abandoned chalets.
Follow the trail with some steep sections and after about 1 hour you'll reach a dirt road in the locality of Pra Sceresa, where the trail ends.
From here you can continue to different directions: Fontanili, Ledino and the breakfire road of the Costiera dei Cech.
Descent:
Along the same trail.
Other:
Suggested Map: Kompass n°92. Warning! The itinerary is not indicated.
More hiking Costiera dei Cech
Serena