The sun and the cold of these early days of December quickly make us forget the rain and the clouds of autumn. Once again the forest turned into a crisp multitude of leaves having many colours and the trees have taken advantage of the strong autumn wind to shake off some dry branches.
Short and cold days make me want to walk in the early afternoon and wait for the sun to go down behind Monte Legnone, illuminating the upper side of Val Tartano with its last rays. It's a show that takes place only at this time of the year and the snow on the peaks magnifies this wonder.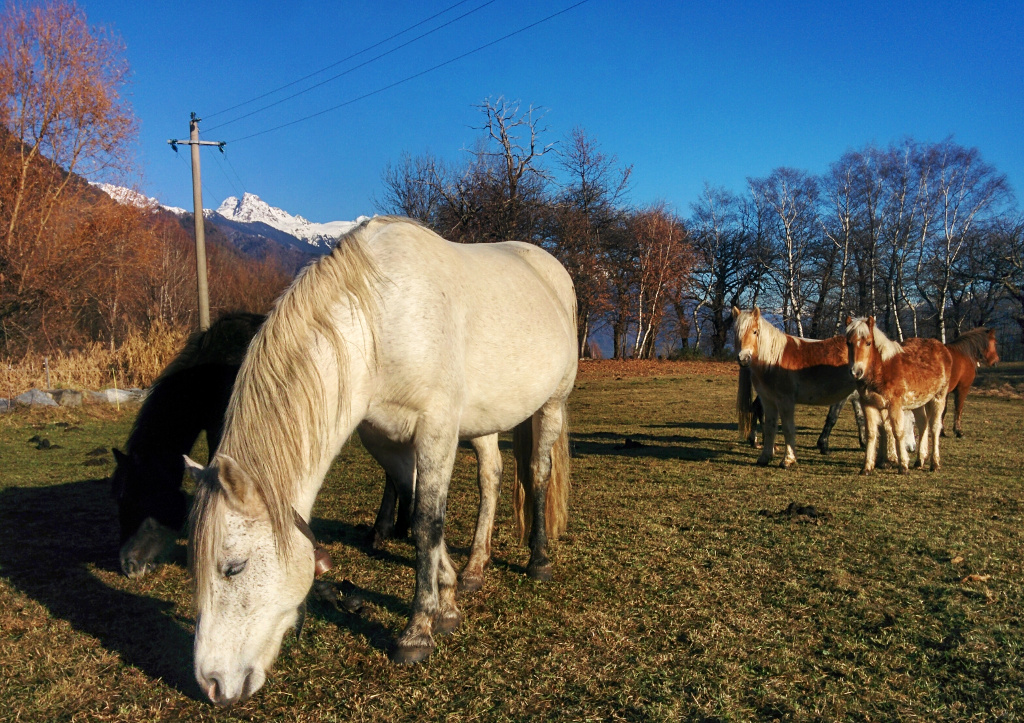 Passing to greet my horse friends of whom I remember only a few names, but they seem to remember me. They too get warm in the winter sun and are very busy searching for the little grass left.
I plan to bring them some apples in the next few days!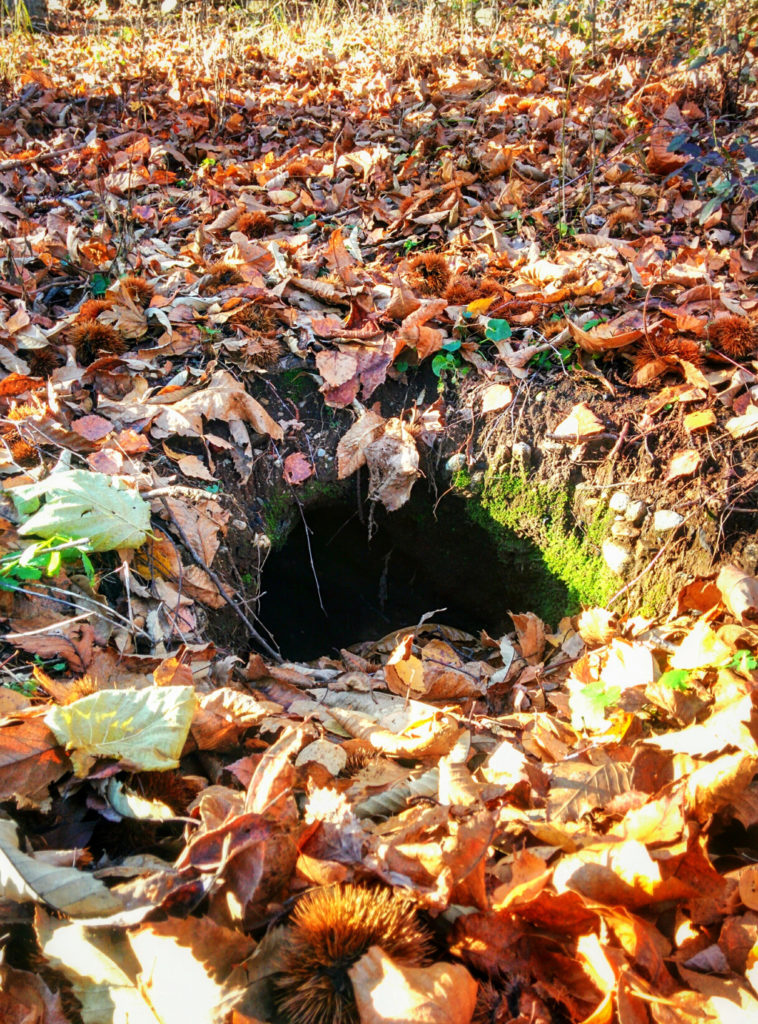 The foxes must have gone on vacation!
The lairs seem abandoned and there aren't tracks of passage. I stay a while to enjoy the atmosphere of the place but the cold persuades me to leave.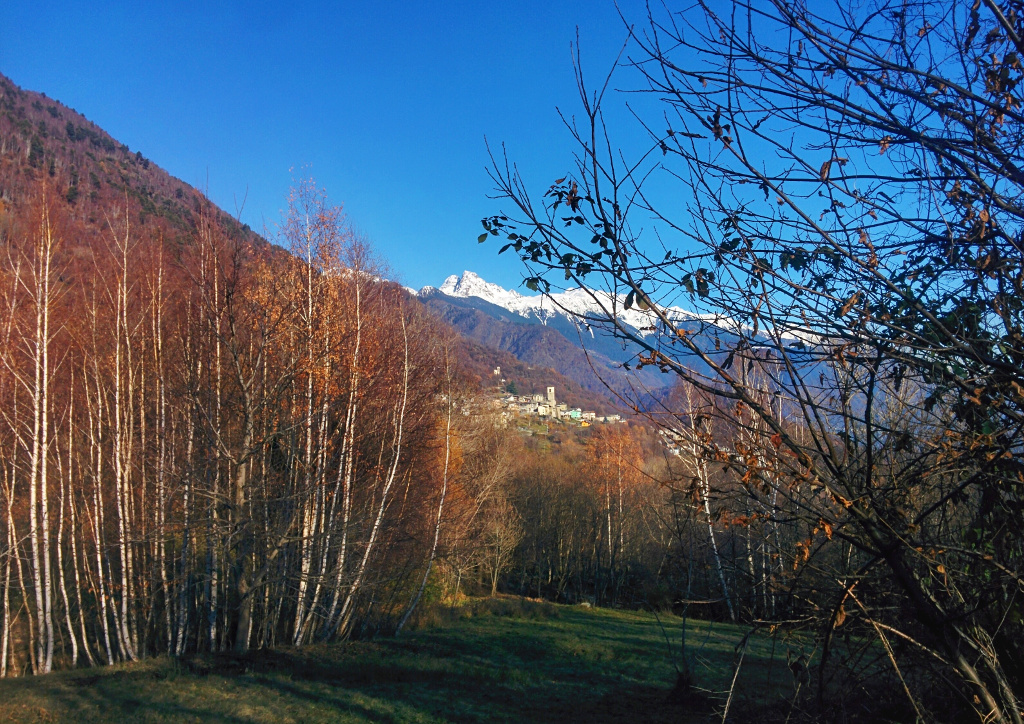 The snow that fell at high altitude in the autumn seems abundant. I want to touch it, sniff it and eat it, but today it seems too far to go up to it and then it's already late…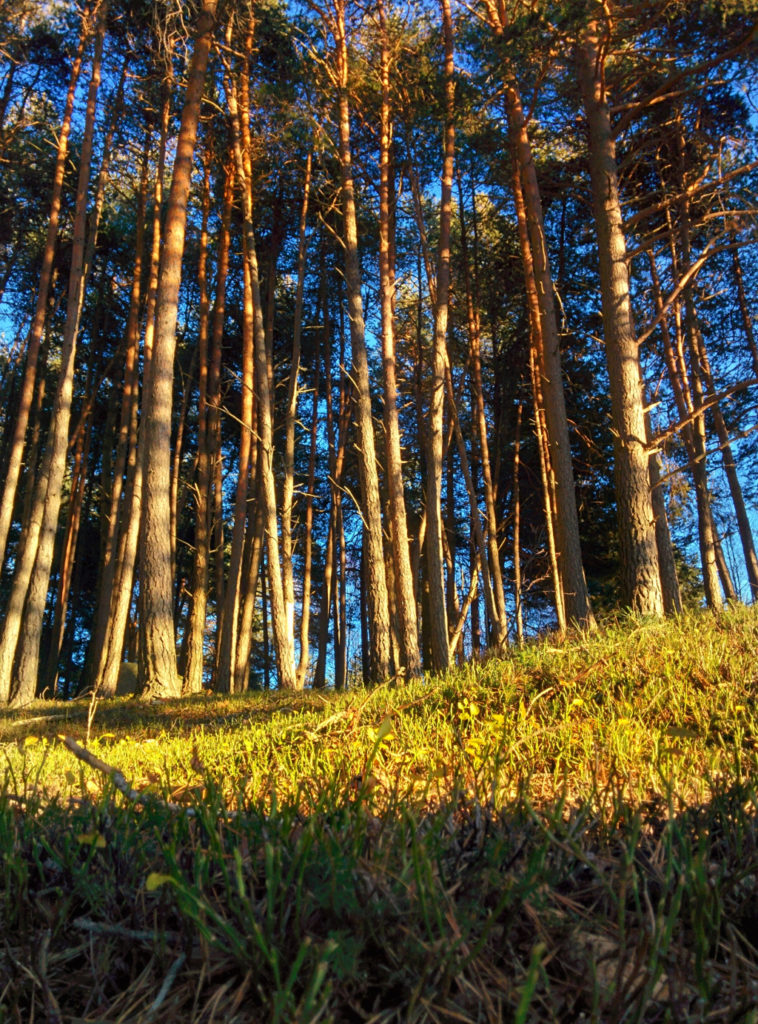 The last rays of winter sun have a particular heat, but the effect quickly fades away. It's time to go home.
Serena