5 good reasons to visit the Costiera dei Cech… and 5 good reasons not to do it!!!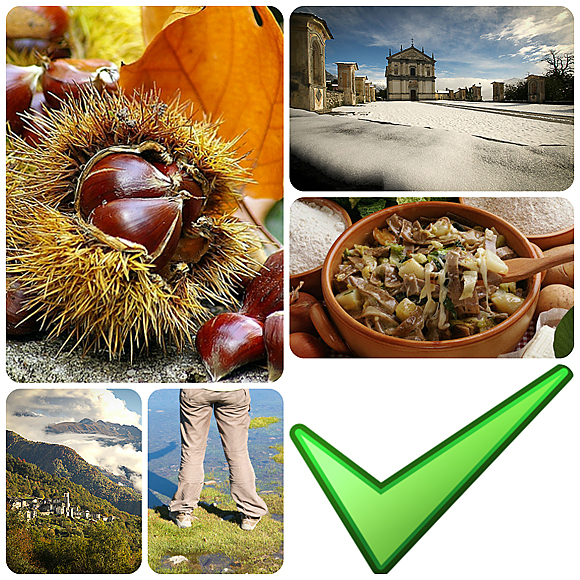 Are you still undecided whether to visit the Costiera dei Cech?
Probably there are thousand of good reasons to do it… and just as many to not to doing it, but as a space solution I've tried to sum it all up in just 5 tips…and others 5 tips to change destination.
Of course, take them like simple, personal and subjective observations, made by those who are in love with these mountains!!!
Eating: pizzoccheri, sciat, taroz, bitto and casera chesse… are just some of the dishes you can taste in the farm holiday houses (agriturismi) and restaurants in the area. Here you can find a list of the best restaurants of Costiera dei Cech
Visiting small villages: …fairy like atmosphere!!! Most of the population lives in small villages not far from each others, and with some exceptions, the number of residents has gradually declined during the years. All these villages are connected together by ancient paths that allow you to discover traditions and architectures of mountain elsewhere often stifled by the "necessity" of mass tourism.
Churches: also the most distracted tourist can't escape this curious particularities of the villages of Costiera dei Cech. Each village, lived by 20 people has got one or two churches. The reason why there are so many churches go over the great devotion of residents…who are known precisely to have converted themselves to Christianity late. In fact, the name Cech is reffered to their "blind" to Christianity.
But returning to the large number of churches, all is due to an ancient decree, which required that if in a village there was only one church, this was to be used , at different time, both by Protestants that by Christians. This abnormal and unconfortable situation encouraged the construction of new churches for the purpose of not having to share their own place of worship.
Excursions: visit the Costiera dei Cech is like to immerse yourself in a natural environment of great and important meaning. The best way to find out this, is to walk all the paths that marks these mountains. In summer, starting from Poira of Civo, you can do interesting and long hikes, that will take you in beautiful places not prepackaged, as bivacco Bottani and Croce of Ledino.
In winter you can walk all the ancient paths connecting the various villages walking through meadows and woods. The only downside is the signage, which should be significantly improved, but this is subjective and it always depends on what one seeks.
Chestnuts: Whole low and medium Costiera dei Cech is surrounded by extensive forests of chestnuts trees. There is no particular place to go to gather chestnuts, but there are trees where to gather the biggest… and these trees no one will tell you where are 😉
As in any good story even here there is the down side, or as a friend of mine says, there are negative minds!!! So here there are five good reasons not to visit the Costiera dei Cech.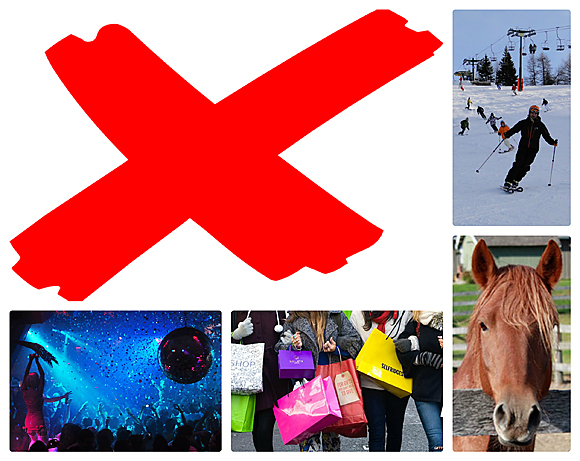 Shops…: simply, no! …do not look for them and don't look for gift shops because you will not find anyone. There are excellent crafts men who know with wood and stone, but you will not find any idyllic shop with cuckoo clocks or more. Say no more… if someone can give me different news, signals me well, please!!!
No ski slopes: miss for two reasons. The geographical area does not allow them. The Costiera dei Cech is totally exposed to the south, so the snow is not good quality and stays for a few days on the ground. Things are different if you do ski mountaineering or use snowshoes. In this case around here you will discover a world you cannot even imagine!
No movida: if you are looking for this , I inform you that you've got the wrong place. No discotheques and not trendy nightclubs. I suggest you to go elsewhere!!!
No riding: maybe it's just my personal opinion, but often my guests ask me news about it. The paths are ideal for horse riding or perhaps to do trekking with donkeys.
I forced myself but I just haven't found the fifth reason not to visit the Costiera dei Cech 😉
Sere